As more of the population grows accustomed to using mobile devices in India, the market for mobile apps is increasing rapidly. Creating mobile services is a great way to add value to a customer's life, by creating systems that help with communication between B2B and B2C, creating games to advertise on, creating social media spaces for particular niches, creating utilities that make use of the various sensors on the phone, and a million other app ideas. The ease of use and accessibility of mobile phones provide a level of comfort and constant contact that no other form of technology captures. Apps should work to make the life of its users both easier and maybe a little more fun. JR Infotech is here to help you achieve just that.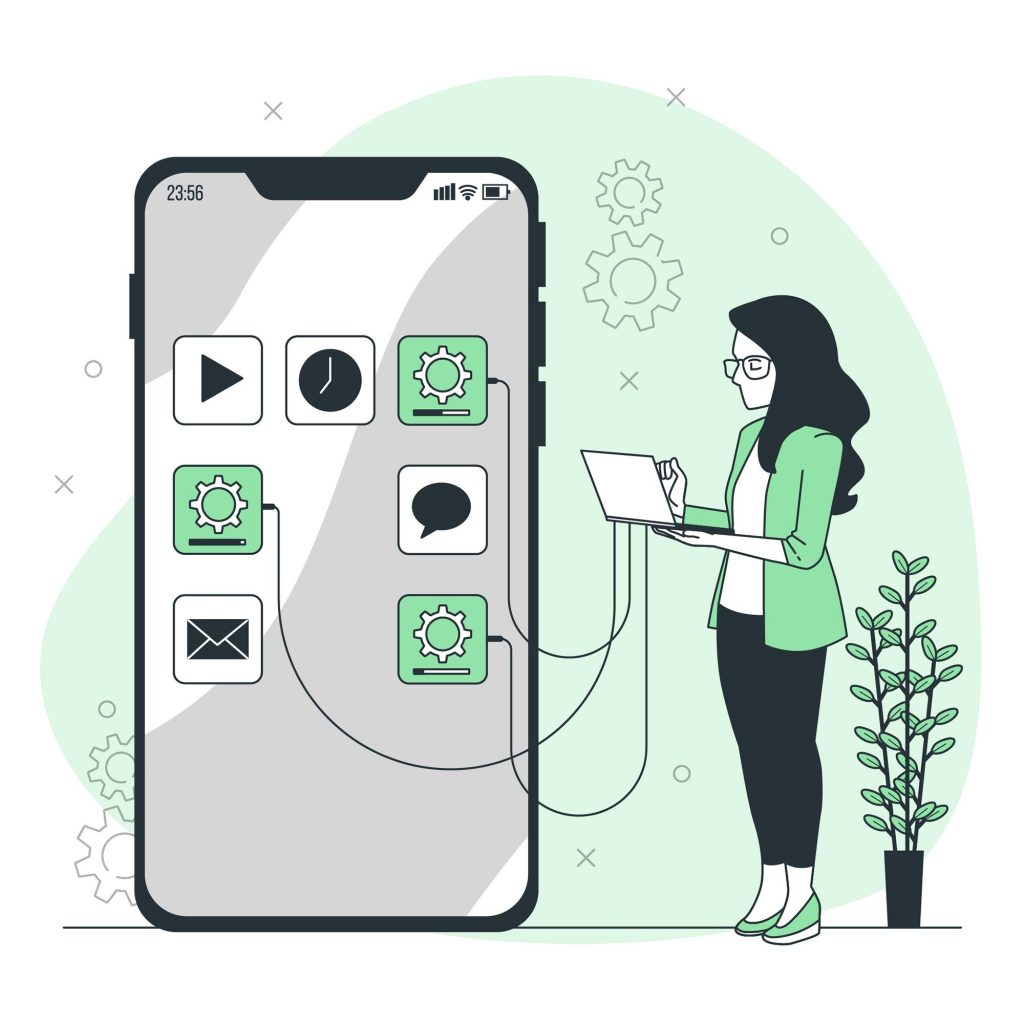 Mobile UI/UX Designing Services
Mobile UX design is the design of user experiences for hand-help and wearable devices. Designers create applications to meet the mobile user's requirements and restrictions. Designers focus on accessibility, discoverability, and efficiency to optimize on-the-go interactive experiences. UI is a user interface design that deals with the look and feel of the application, with a bunch of technical inclusions such as performance. Good UI/UX combined is a keystone of a great app—we at JR Infotech pioneer creating apps and websites that are fast, responsive, and attractive. We believe in offering both practical and fun to use – something we can be proud of.
Creating great apps and other mobile service is a careful craft, and our team of mobile UI/UX designers expertizes in precisely this! With years of work, working for multiple clients, we've built a name for ourselves all across Delhi NCR.
Android App Development Services
Android app development, as the name suggests, is developing apps that run on android. Android Dev is a highly attractive service to many clients as a considerable chunk of the population uses Android phones, both in India and abroad. With each passing year, this market has only grown, creating an opportunity for new apps to make their mark. We at JR Infotech provide services to get your app idea from paper to working frictionless. We believe in creating effective systems that are powerful, effective, responsive, easy to maintain and look beautiful. Having created multiple apps across the years for various clients, our Android Development team is very skilled and should be a top choice for your app!